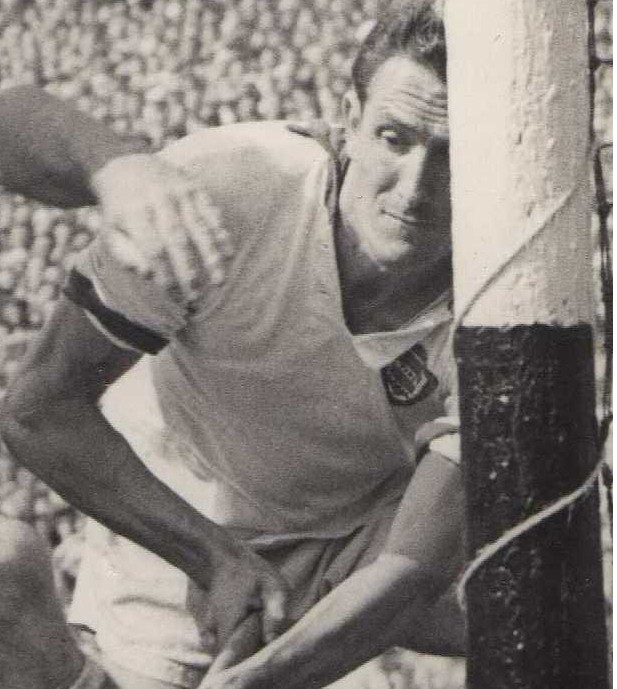 The biography of Waterford hurling legend Ned Power is to be launched by the President of the GAA on November 26th next at the Park Hotel in Dungarvan.
Also officiating on the night will be WLR's Kieran O'Connor.
The book tells the story of the life of Ned Power – one of the most famous goalkeepers from one of the most golden eras of hurling.  It was later, as a hurling coach, that Ned Power made even more of an impact on the world of hurling as he transformed the fortunes of his home club Tallow by bringing them from zero to winning almost every single county honour in both hurling and gaelic football.  He assisted in many clubs around Munster and around the country too, bringing successful results and energy wherever he went.
It's written from a very personal perspective by his son, so it covers many more aspects of the man's character apart from the GAA one.  That said, it was GAA that dominated his life and devotion like that of Ned's was always perhaps a bit of a rarity.  In today's world, it's probably rarer still.
But that's what is unique about what Ned Power did – he did not go around counting up his achievements and he never wanted to be compensated for his efforts.  Nowadays, it's common for coaches to get €150-€200 per session or even more, but Ned's attitude was that he didn't want to make himself available to the highest bidder and he wasn't interested in the money.  As far as he was concerned, the money was something that sullied the whole enterprise.
"My Father: A Hurling Revolutionary, the life and times of Ned Power" is out on paperback at the end of November 2009.  Click here for further information, pre-order and excerpt.